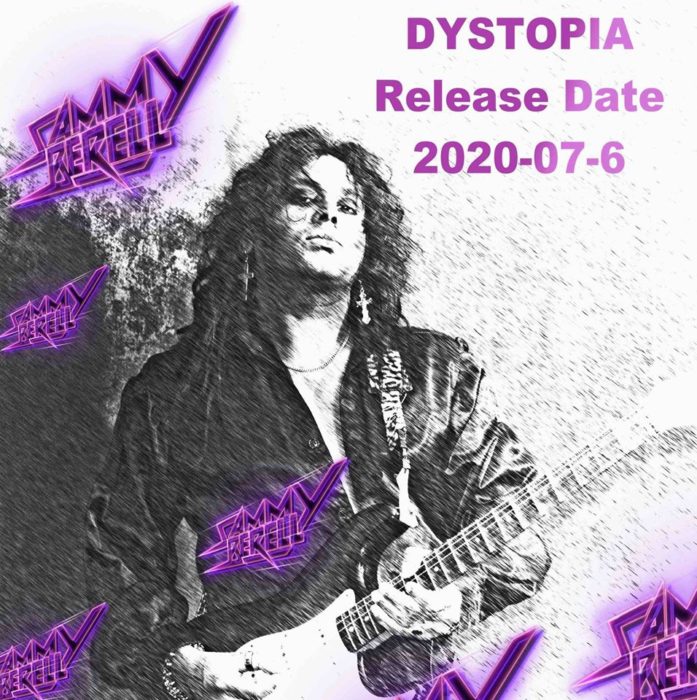 SAMMY BERELL IS BACK! With New Music out 2020 07-6
This time he has Worked with Göran Edman and done a. New single. The track that CAN ONLY BE BOUGHT ON MY PATREON
The link will be out. 2020-07-6 The same day. As the release of the track.
The link can be found on all. My channels as well
Patreon its genuily made for supporters fans and Enthusiasts, who truly like wt I do. Just for a small payment, you get access to Different Tiers. who Hold different offers. New music every month. And access to demos, sketches, backtracks,  q&a, and more. I am very very humble and appreciating all who feel that they want to  Support me on my journey on Patreon. You guys mean a lot and will be apart of something very unique. Sammy berell  Thank you all how to Support me!  Lots of love to you guys! rock ON!

INFO
How does it work? Just click the link? Chose a tiar that's fit just your support. pay unlock the Content and download. the mp3
DYSTOPIA can be bought. As a single track
Or. With tow different. Demos sketches that were made. and with a backtrack for all how to play guitar perhaps or just want to sing along.
A memorial tribute. Due to this pandemic situation in the world. And the Lost of so many thousands of ppl who died of the.COVID 19. In short words, Göran who has to write lyric felt to share some of his thoughts to. Italy who had.At that point.A very painful situation. It was hard to understand.
Sammy has written the music and produce the track. short to say about the music well its a" rock ballad a funky blues Wibe too it. very harmonious. acoustic background with a single lead. My style to play typically.
Good old sweet!. Martin Sweet has mixed the tracks.
And wheeled the sound. He has done a very sweet job on this one. Thanks, my dear friend.
The track is recored in Stockholm.
and will be OUT Monday 6th July ON Patreon!
Dark-force-recordable / Stockholm 2020©